Resilient Yoga's Community Yoga Live ONLINE reaches people in their own spaces. Our virtual community supported by ZOOM allows students and teachers to communicate with each other in real-time and bridge the physical distance as best we can.
Class Schedule
Monday 7:30-8:30 am EST
Resilient Yoga Goodmorning Monday w Tanisha Neely
Monday 6-7 pm EST       
Resilient Yoga for Stress Relief w Molly Moore
Wednesday 12-1 pm EST 
Resilient Yoga  + Chill Wednesday at Midday w Tanisha Neely
Thursday 6:30-7:30 pm EST
Resilient Yoga Thankful Thursday w Tanisha Neely
How to Join Us
Prep Your Tech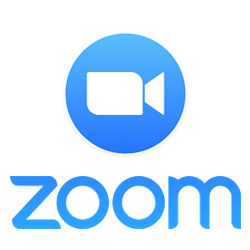 For the best experience, you'll want to join us from a device with a video camera and microphone, so that we can both see and hear you (like a laptop, iPad, or smartphone).
We are using Zoom as our videoconference platform, and it works with all of the above devices. We highly recommend heading over to zoom.us and creating a free account linked with the same email address you will use to register for class.  Download and install the mobile app for your Apple or Android device, or the desktop client for your laptop. Sign in from your device, test your audio and video, and you should be all set to join your first class!
Find a class you want to join, and register!
New classes are added to the schedule quarterly. You can find our schedule above, on our Facebook Events Page or by following us on Instagram. Resilient Yoga will use Eventbrite to manage registration and donations. Suggested class donations ($5-10) can be made via Eventbrite, Cash App or Pay.me. If you have access via a workplace wellness program, you will simply register online with no payment required.
Once you register, you will receive an email with your link to join the Zoom meeting directly, as well as links to add the class to your Google or Outlook calendar. We highly recommend pre-registering, adding the class to your Google or Outlook calendar, and setting your reminders so you'll be sure not to forget!
Joining Your Yoga Class
Follow the Zoom meeting link in the Zoom registration confirmation email or your calendar appointment. This link will open the meeting in your Zoom app or in your browser.
When you arrive, your microphone will automatically be muted. This is to reduce any audio feedback, and keeps the virtual meeting space from becoming an echo chamber! As a general rule, keep your microphone muted unless you want to speak, and then feel free to unmute yourself. As long as you're not interrupting anyone else, don't feel you have to raise your hand.
A broadband internet connection is highly recommended, since video does take a lot of bandwidth. If your connection gets sketchy during class, try turning off your video camera (so you can still see us, we just can't see you). That can take a big chunk out of the demand you're placing on your device and internet connection. NOTE: Using an ethernet cord to connect directly into your modem will give you a stronger connection than WiFi.
Tips for Practicing Yoga Online
The Virtual Studio Experience
Take a few minutes to get situated when you first arrive (the actual class will start about 10 minutes after the meeting start time). Create a space for yourself where you have some room to move, a good wi-fi signal, and minimal background noise.
Orient your screen and mat in your space so that you can best see the teacher in a variety of potential poses. A mat is not required, but helpful. A hard floor with a yoga mat gives you the best balance of stability and cushioning. A yoga mat on a cushy carpet is squishy, but not as stable for balancing on. (A towel instead of a mat on a carpeted floor can sometimes work better.)
The teacher will greet people as they arrive in the room, and point you in the direction of any props or resources you'll need for class. Depending on the teacher and class of the day, this might include: a blanket or towel to sit on or cover yourself with, a yoga block or sturdy water bottle to bring the floor up to your hands in certain poses, or a long strap to improve stability or sensation in certain poses.
Within Zoom, you have the option to change what you see on your screen. You can choose between "Gallery" view (where you can see a bunch of different talking heads in smaller windows) and "Speaker" view (where you see only person currently talking, in a large window). "Gallery" is nice before and after class so you can chat and recognize friends. "Speaker" view is usually best for the actual class.
Before starting class, the teacher will ask about any physical considerations you need for your practice that day (either verbally or through the above poll survey), so that they can offer you some options or modifications during class.
Class Structure
The teacher will formally start class, introducing themselves and giving a high-level overview of what you'll be doing in class that day. During class, if you have questions or are unsure about whether you're safely aligned in a certain pose, you're welcome to unmute yourself and ask. The teacher can't see you or monitor the chat window during class, so your voice is the best way to get the teacher's attention.
After Class Open Chat
Just as the social element is key in a physical yoga studio, so it is in a virtual one! After practice you're welcome (encouraged, even!) to ask questions and mingle for a bit.  We also know that people are often in a good head-space after practice and just want to slip out quietly… and that's totally OK, too.
If you do stay to chat, be respectful of other people who may wish to speak. Resilient Yoga is a safe space, free of judgment, expectation, or competition — where all should feel welcome and supported. Please keep conversations confidential unless you've received explicit permission from the speaker to share something they said outside of the Resilient Yogi circle.
Remember, you can always connect with your fellow Resilient Yogis in our private Facebook Group to continue your conversations!
Last But Not Least: Keep. Showing. Up.
The benefits of yoga are greatest when you have a regular yoga practice. Many of you know this already… an overwhelming majority of our students try to practice yoga at least once a week, and that one of the biggest challenges is motivation and accountability.
We'll do everything that we can on our end in order to help!
Our teachers will do everything they can to encourage you and to help you recognize your progress.
We'll send invites with calendar appointments and reminders.
We'll make class recordings available so you can practice in your own time.
And we'll work on our plans for growth, so that we can add more classes at different times (e.g. Weekday morning, Sunday afternoon).